Systematize Success #6 - 5 Principles I Learnt from Strategy Consulting that Shaped my Career
5 things I learnt from my time in strategy consulting that shaped my subsequent career
Hi Friends,
Happy Wednesday!
5 Principles I Learnt from Strategy Consulting that Shaped my Career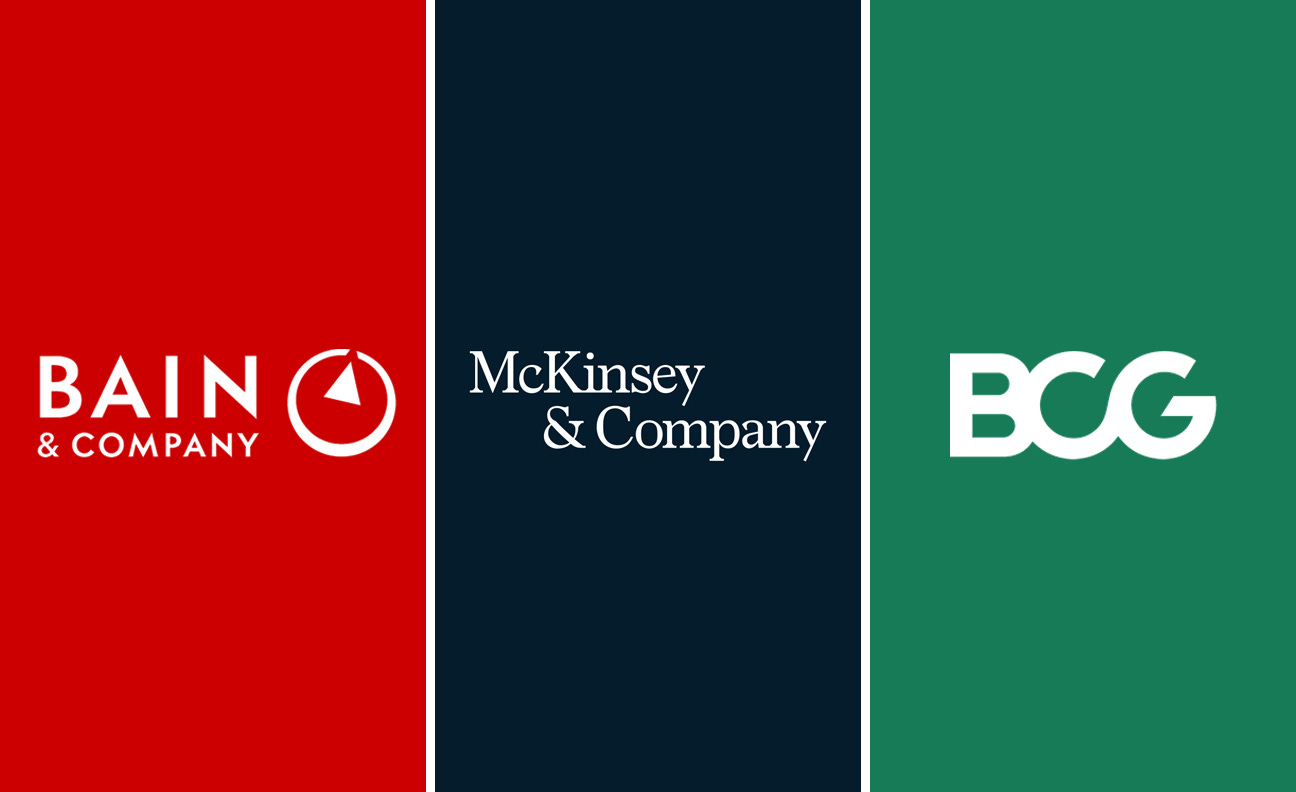 1 Slide = 1 Idea
This is probably the single highest-leverage advice I would recommend. When I started in consulting, this is one of the very first guidelines I was given. Lots of consultants try and fight it for some time. I think it is an absolutely brilliant principle to follow.
It is the archetype of less is more:
It forces you to ask the right underlying question… and answer it

It forces you to tell a story

It makes your presentation infinitely easier to follow
Not only people won't be reading your slide while you are talking because there is an information/delivery mismatch between the two. But beyond this, your audience will also deeply trust that your slides and your ideas are always perfectly in sync, and that they can consistently trust you with that.
The Pyramid Principle
The Pyramid Principle is Barbara Minto's coined term for business/consulting storytelling framework. It is robust, pragmatic, and versatile. You don't always have to share all levels, but you need to have them in mind a question-resilient argumentation structure.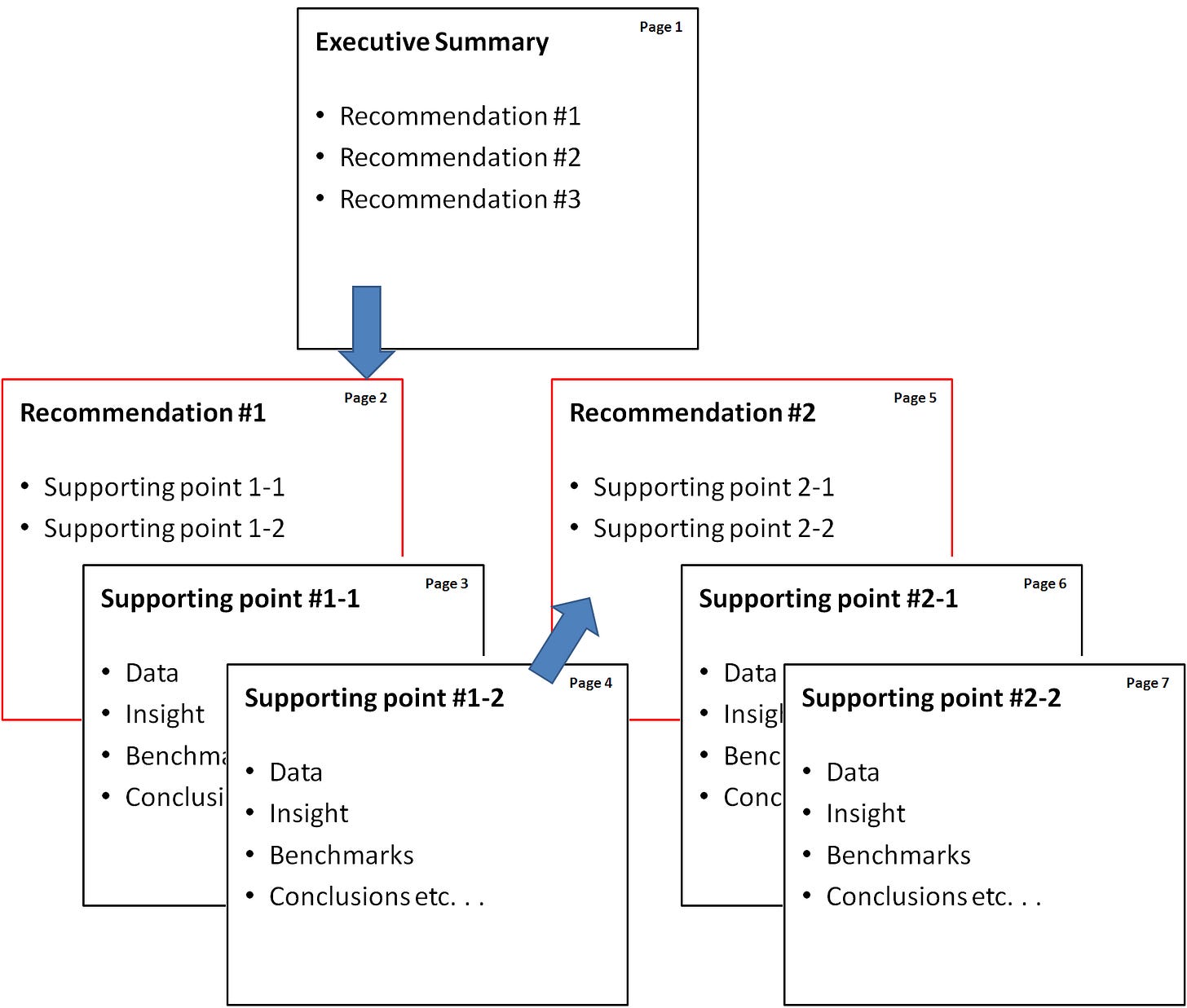 If you are not familiar with it, I strongly recommend having a further read. This resource is quite relevant for example.
Logic before Output
If you have never consulted for a very senior client and/or a large organisation, there is little chance you can even imagine how much input can change over time. But it is a fact of life that is only exacerbated by the nature of consulting and the scope size vs. timeframe.
Data changes because of manual mistakes or incorrect interpretations.
People contradict each other.
People contradict themselves.
It is as inherent to human nature as death and taxes.
Human systems are a beautiful mess. Beautiful because they remain robust overall (apart from Black-Swan even such as the 2008 Global Financial Crisis) despite the internal complexity.
It is your duty to make your own thinking/deductive process as robust as necessary to weather unavoidable input volatility.
A practical example is Excel models. If you entangle your calculations to your sources, you are as good as dead. An Excel model cannot be a computing black-box. It should be a thoroughly documented logic of how to transform sources changes into insight/decisions. The result matters far less than the process.
Broadly speaking, this is something you should apply to any important decision-making process.
Doubt the Process
When I joined McKinsey, I thought mission staffing was a fair and transparent process.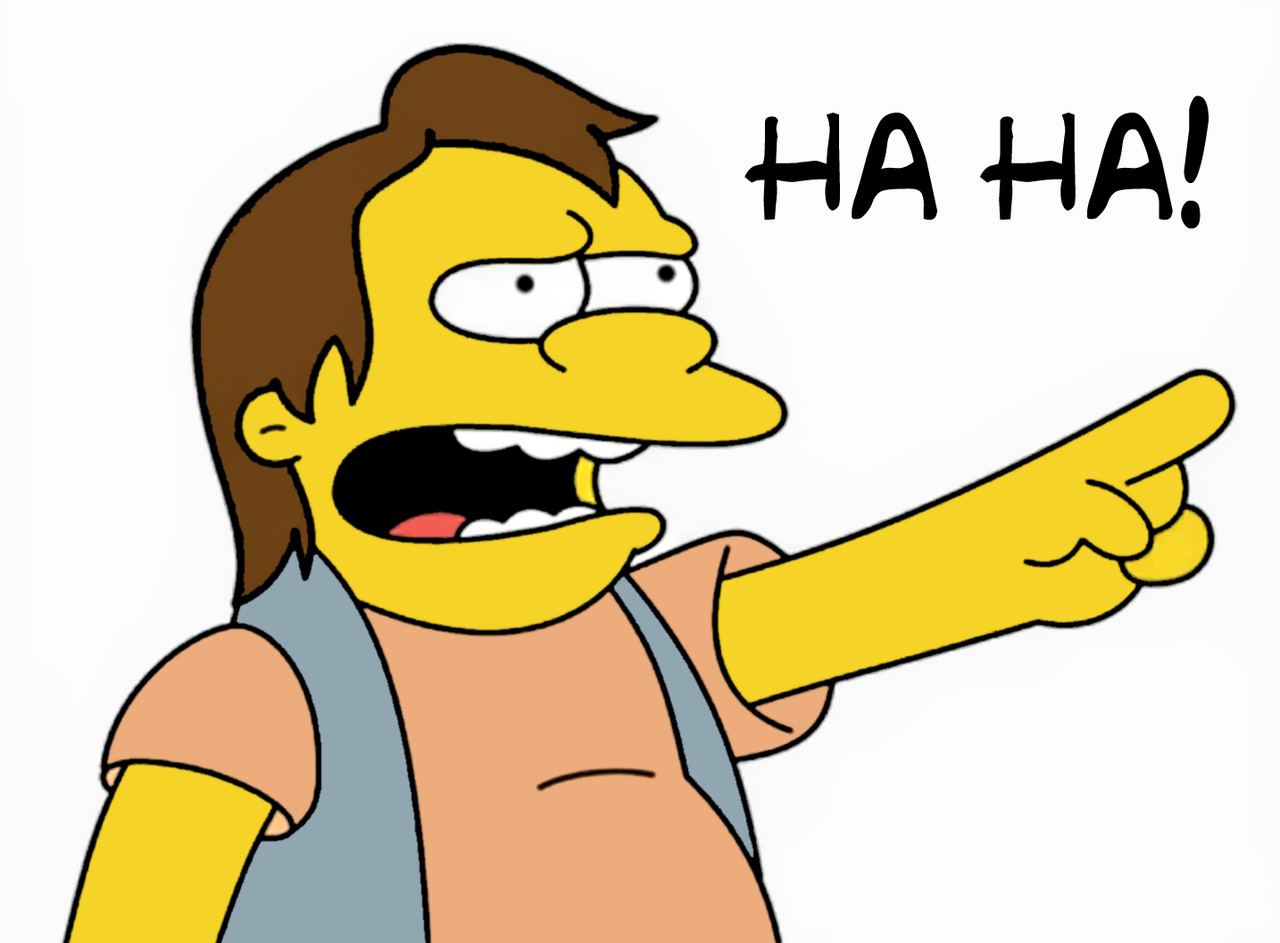 Long story short, it is not because an official HR process exists that it should be trusted blindly. I was an idealist fresh out of uni.
Without disobeying any company process, I learnt that it is worth checking whether a process is actually followed by all, and hence fairly enforced.
It also taught me that, as a leader, the only way to make sure a process was followed is to ruthlessly reject favouritism. Exceptions for good business reasons should exist. People jumping the queue because they are wearing you out is not acceptable.
Resilience & Life
Working 15h+ a day every day is not efficient. You produce more the first few weeks at most, then you are basically just compensating for exhaustion-induced underproductivity. You can still do the basics well, but avoidable mistakes become more frequent, and you lose in creative-thinking.
It is a great school to know that you can do it, however. And a great reminder that most workload in your later career is not that bad.
It is also a great life teaching to know what you really value. I used to think strategy consulting was the best work experience one could dream of. It was a solid experience. But actually leaving it behind opened a world of opportunities I was not even aware of.
Thanks for reading,

V
Learn many more unique success insights with my new online course: