Discover more from Systematize Success
Make success a habit, not a struggle.
Systematize Success #3 - Applying Antifragility to Your Personal Life
Antifragility applied to cognitive biases, habits, failures, and learning
Hi Friends,
Happy Wednesday!
Applying
Antifragility
to Your Personal Life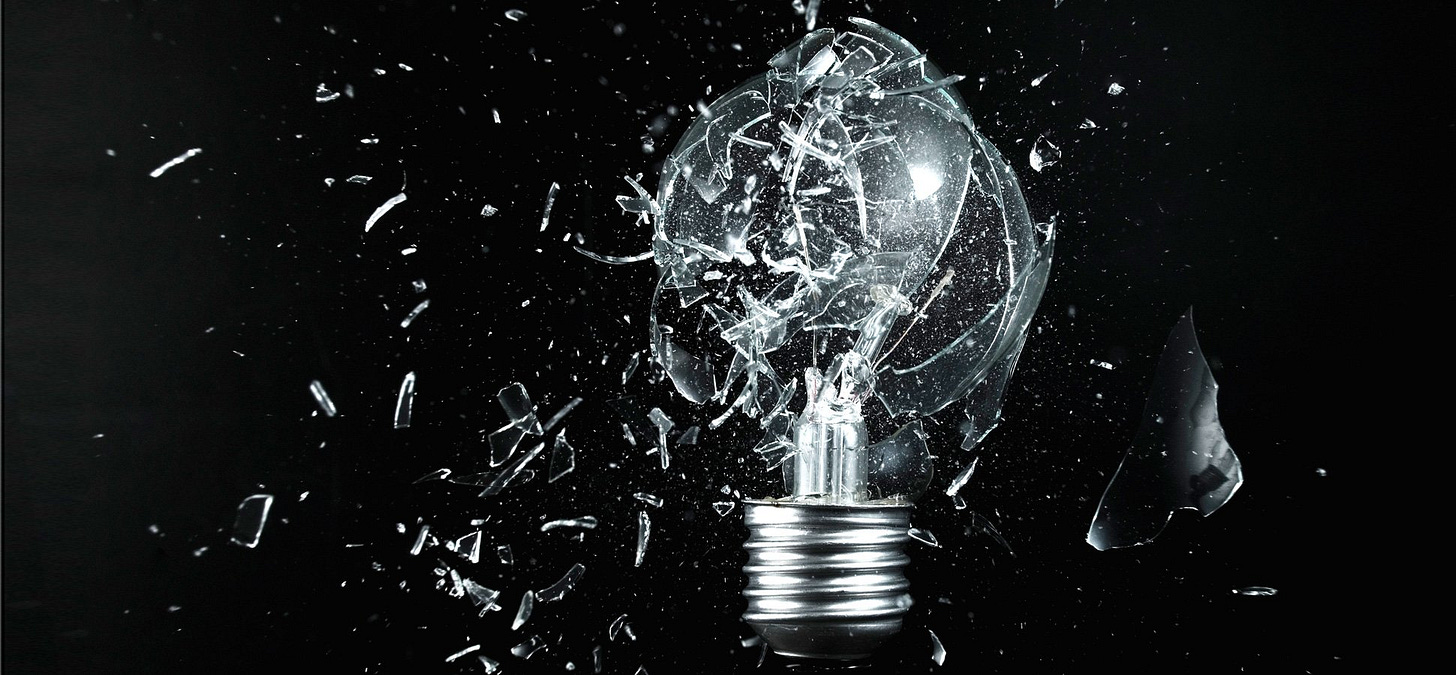 The classical definition of
Antifragility
Antifragility is a concept introduced by Nassim Taleb to describe complex (eco)system's reaction to negative shocks. Systems can react in three different ways to those negative shocks:
suffer or crumble: imagine a house being struck by an earthquake - if the house survives the shock, it usually becomes more likely to be destroyed by a subsequent similar shock or even a lower amount of stress

indifference: imagine a similar building subject to the same earthquake shock, but equipped with passive anti-earthquake protection (usually a massive pendulum at the top of a skyscraper for example). The building becomes more or less impervious to stress, but neither improves nor worsens from it.

antifragile: now imagine the same building, but with an active protection system that learns from past events. I could not find if it actually existed after a whole 30s of online search, but that would be something like an engine-augmented pendulum with a machine-learning feedback loop. The more seismic stress your building is submitted to, the more it learns from them, and the more refined it gets at perfectly anticipating and counteracting any new ones.
Those are examples based on physical structures.
Antifragility is usually applied to organisation and macro/global systems, such as large banks or country economies.
But there are no specific reasons why it can't be equally beneficial to individuals when seen as complex systems.
Individuals are part of a
very
complex system: Society
Economists have been trying to model the behaviour of this very complex system for quite sometimes. And if you have been studying macroeconomics or microeconomics, you know how successful those efforts have been at predicting human society's behaviour so far. (Hint: not overly successful)
The task is incredibly difficult for a good reason: each human part composing that system is a more-or-less free-willed agent consistently fine-tuning his actions and reactions based on those of the other 7 billions parts of that system.
Society usually makes us individually much more antifragile:
In the past thousands of years, we have evolved civilisation into a set of individual-protective policies and processes. As critical as one might be of the inequalities of modern society, it is probably better to have unequal access to education, healthcare, heating, electricity, sanitation, and food/water supply chain than… not having any of those at all. Putting it another way, looking at the very controversial US healthcare system as an example, I am convinced that if you time-travelled someone with a severe health condition from several centuries - or even decades - ago, they would undoubtedly prefer being alive and bankrupt now, than dead as they would have been in their time.
N.B. - They are very good arguments that initially shifting from a hunter-gatherer paradigm to an agriculture-based one made us much more vulnerable to diseases and exploitation by a centralised power, which is most likely true, but there are some fragility limitations to hunting and gathering as a species. I'll actually be coming back to it in a further publication of Macromegas since I am more optimistic about this than the traditional academic point of view.
Living in a society with huge surpluses in energy, raw materials (including water and food), and services, made us much better suited to fight non-ergodicity. Ergodicity is the concept that risks can be averaged at over time or space. Casinos are ergodic: they win on average. Insurance companies are usually ergodic. Humans are usually non-ergodic for most threatening risks - classically called risk of ruin. For example, if matters little to you that your chances of dying from playing Russian roulette are 1 in 6 on average if you happen to be the unlucky "winner".
Example. If you were a Middle-Age peasant who had lost his crops, chances were high that yourself and your family would have starved to death. You were fully non-ergodic. Nowadays, losing a job means that we might suffer from a loss of quality of life for some time, but in most cases, it won't be life-threatening for ourselves or our dependents. Our situation is much more ergodic, in the sense that we can smooth that risk by having a stable income only most of the time. We are far from being 100% there yet, but we can hopefully hope that it will improve even further in the next decades/centuries.
The human brain is a complex collection of (un)balanced and competing parts
When we asked about antifragility at the pure individual level, most people would think about multiple streams of (passive) income. Fair enough. But I want to talk about the most fundamental roots of human life fragility, once you remove basic food and shelter from the equation as we discussed in the previous section.
The human mind is a collection of sub-routines competing for primary brain focus. Modern scientific studies about meditation and Buddhism all come to that same conclusion. Marvin Minsky also presented that thesis very clearly (and brilliantly) in his decades-old book The Society of Mind. For those who don't know him (yet), Minsky was one of the fathers of modern computer science and Artificial Intelligence at MIT.
Behavioural economists have been expanding the field of cognitive biases for decades now. Those cognitive biases result from the fact that we are ill-suited to our current environment. Either because most of our emotions originate in part of our (reptilian and mammalian) brains whose functions have not fundamentally changed in tens or hundreds of millions of years. Or even because the most modern (pre-frontal cortex) part of our brains are not always well-suited to the extreme rational thinking and have trouble grasping the most complex concepts.
The primary ways one can make their life much more antifragile and much more efficient is by fighting those deep-rooted "design flaws":
Notice and stop your negative emotions early. We all get disappointed, frustrated, angry, sad, depressed, etc. These are "just" a state of mind which does not help to improve our reality. Worse, it usually triggers a vicious circle of negative consequences because our decisions and actions under that state of mind usually are usually bad. It can easily start a vicious circle where we worsen the situation more and more. This negative feedback loop is the exact opposite of antifragility, and breaking it as early as possible is the rational thing to do.

Nurture the right habits. Good habits make us antifragile. When we feel upset, stressed, uncertain, we tend to default to our habits. If those are bad - you hear where I'm going - … negative feedback loop again. If being stressed triggers you going for a run / to the gym or meditating instead of eating sweets or binge-watching Netflix, the cumulative effect over your lifetime makes you antifragile in terms of mindset and health. No need for intense willpower (otherwise we could never talk of antifragility): your system brings you back on track on its own.

Fail and recover gracefully. We all fail. What truly matters is how. If it makes us get blindsided and abandon our efforts, then our system is fragile. If we build the habit to accept it and keep pushing forward, then our system becomes antifragile. I can't count the many times I have been prevented to run the way I wanted in the past half of my life. It sucks. But what sucks the most is having to start again from your one-year-ago performance. Embracing that inevitability (and actual beauty) of getting back at it is what makes us more antifragile.

Cherish your mistakes and learn from them. That's why humans have come to dominate the planet in the past few hundred thousand years. Because our ability to learn from our mistakes is so much broader, more flexible and unconstrained than any other animal on Earth. Applying this principle to our life let us adjust course and push straight back into the right direction after a mistake. This is antifragility.
Coming back to my running analogy, I have been less and less injured over the years because I learnt from my practising mistakes the hard way. Now that I think of it, I can't even remember the last time an injury prevented me to practice (touch wood). Because I have been learning and adapting in a very unconstrained way: I run barefoot - to my wife's despair, I stretch in a very specific - and technical - way, and I strictly adapt my practice to my body's feedback. This antifragility principle applies to every aspect of life.
How do
you
make yourself more
antifragile
on a daily basis?
I am actually asking: please comment below or share with friends/colleagues.
Thanks for reading,

V
Make your success systematic and antifragile with my new online course: